Causes for Clash of Clans not updating and how to fix them
This post is also available in:
日本語 (Japanese)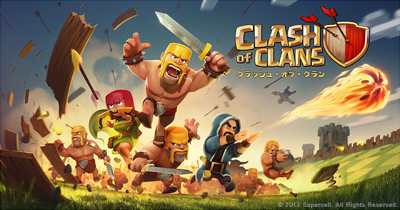 Often, we face issues not being able to update the Clash of Clans app.
Below are some of the reasons why and methods of fixing these problems.
Reasons why Clash of Clans isn't updating
Spontaneous server errors
Sometimes the app cannot update due to spontaneous server errors.
A message saying that they are undergoing maintenance may pop up, in which cause you would simply have to wait until the maintenance is over to do anything about it.
The setting is on manual update
Check if your smartphone settings are on manual update, as this can sometimes cause issues with downloading updates.
To fix this issue, if you're using an iPhone, go to Settings → iTunes & Appstore → turn on auto-update.
Mobile data is turned off
You can use the data on your phone to download updates as well.
However, this is not possible if your mobile data is turned off for the app, and you will only be able to download updates in a wi-fi environment.
Go to Settings → iTunes & Appstore → turn on mobile data.
Shortage of available memory
You might not be able to download updates for the app if your device is low on available memory.
Quit other apps running in the background to remedy this problem, as this can create more memory space.
Summary
Spontaneous server errors can cause issues with updates
App being set to manual update can stop the device from downloading updates automatically
Mobile data being turned off can cause download problems
Shortage of memory space can cause issues with update downloads
Above were some of the reasons why Clash of Clans might not be updating on your device, and how to solve them.