This post is also available in:
日本語 (Japanese)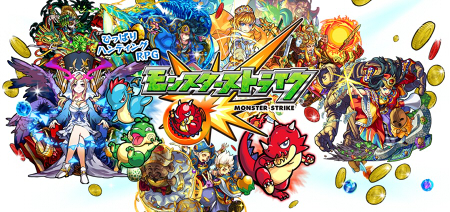 On both Android and iOS devices, on occasions you may find yourself unable to update Monster Strike even when there is a newer version.
In this article, we'll be looking at several different cases in order to show you how to deal with the situation if this ever happens on your device.
You should feel free to refer to this page and follow the instructions if you ever have trouble updating Monster Strike.
Increase storage
There are several possible causes for not being able to update, and the one that is often overlooked but is the easiest to remedy is not having sufficient storage.
You should check this before fretting about other possibilities.
Below are simple ways to increase storage.
For iOS
You will get a message saying "Not enough storage" so it is relatively easy to deal with the problem if not being able to update is related to a lack of storage.
You should start by deleting apps, music and videos that you no longer use, listen to or watch.
In most cases this hsould solve the problem.
If you don't think you have too many apps, you should have a look at your image folder.
Taking screenshots from conversations on socail networking apps or LINE will take up 2-3 GB of storage surprisingly quickly.
You should make sure to keep important things such as IDs and passwords and don't hesitate to delete images that may be deleted.
Moving them to your computer could also be a solution provided your computer has sufficient storage.
For Android devices
For the large part, it is just the same as with iOS.
However, there is one extra item to check on Android.
That is Storage Location.
Generally speaking, unless you have tweeked the settings, apps will be stored on your device's storage.
Storing them on your device itself can end up filling up the storage, especially with email and contact lists, but you can easily cope with lack of storage just by setting the default app storage location to your microSD card.
Reboot
This applies to both operating systems.
Not receiving update information even when the update is available, you've just updated but you're immediately prompted to update again, if you run into these kinds of issues you should start by rebooting your device.
The internal software will be reset, and the software information being reread may complete the update.
Connect your device to your computer
If your operating system is iOS, trying the above method may not solve the update issue.
In such a case, you should connect your device to your computer with the use of a USB cable and open iTunes instead of trying to update directly.
After that, you can open Store or the app list.
Then, you will see an "update the app" or an "update all apps" button so you should try updating from that.
Reinstall
If none of the above methods work, you should take note of your ID and password and delete the app as a last resort.
After this, you can reinstall the app and once the data has been downloaded try restoring the data by using the ID and password that you noted down.
How was that? Were you able to update?
If you are still unable to update, you should wait for notifications from official sources.